auto flower seeds
Super Strain's Autoflower selection
Super Strains Autoflower seeds allow you to experience a selection of unique phenotypes and all strains with (world) famous roots. Whether you're a beginner or a seasoned cultivator, you'll find only stand out autoflower strains in our portfolio. A premium selection of easy to grow strains that can withstand less than ideal climatic conditions and less experienced hands.
shop all autoflowers
AUTOFLOWER CANNABIS SEEDS
Autoflowering cannabis seeds are suitable for all levels of growers
Our autoflower seeds are a great choice for first timers looking to build their own collection. This special cannabis seed type has been bred to begin flowering after a certain amount of time and without the need to change lighting schedules. The primary argument in favour of autoflowering cannabis is rapid results. During the course of a single standard season, auto flowering seeds have the potential to produce at least two outdoor crops. In addition, autoflowering strains are far less labour-intensive and far more forgiving. Hence their suitability for both newcomers and those unable to give their crops intensive time and attention. With little to no knowledge and experience, even first-timers can produce outstanding results with Super Strains autoflower strains.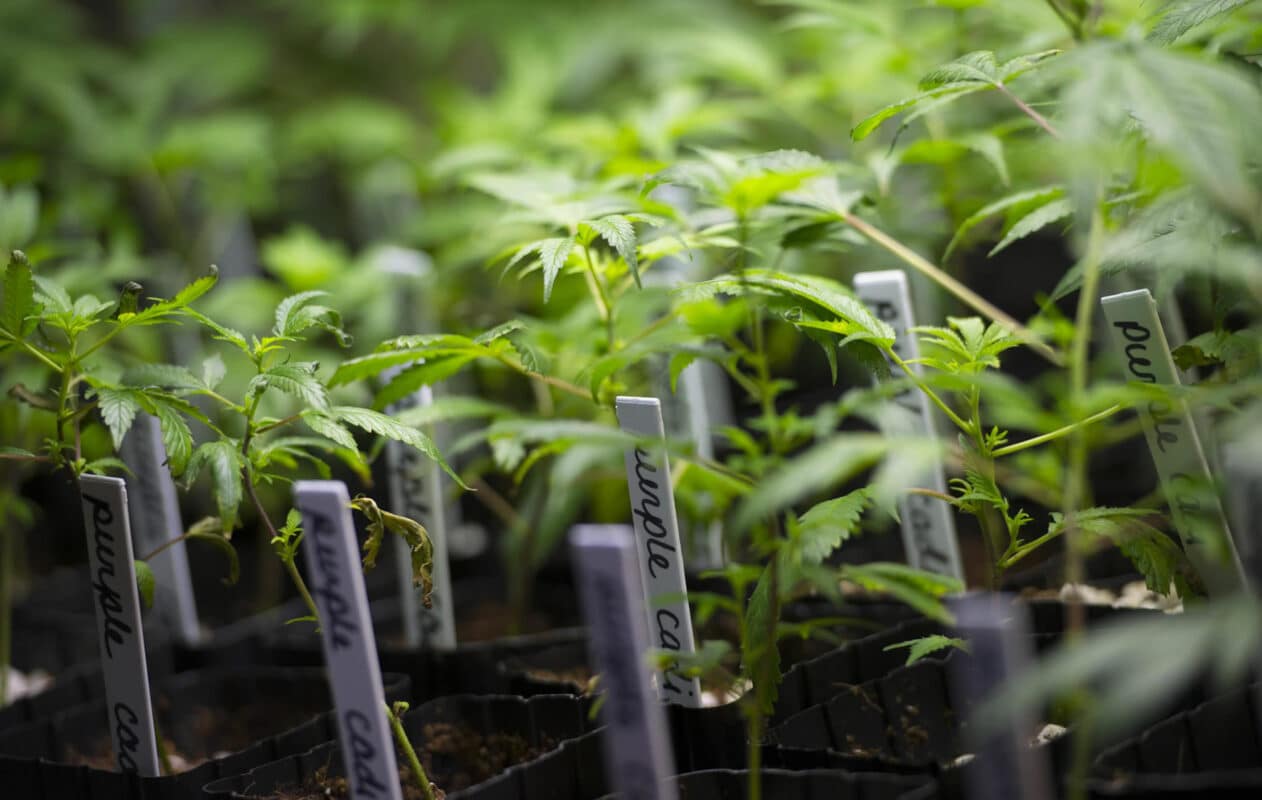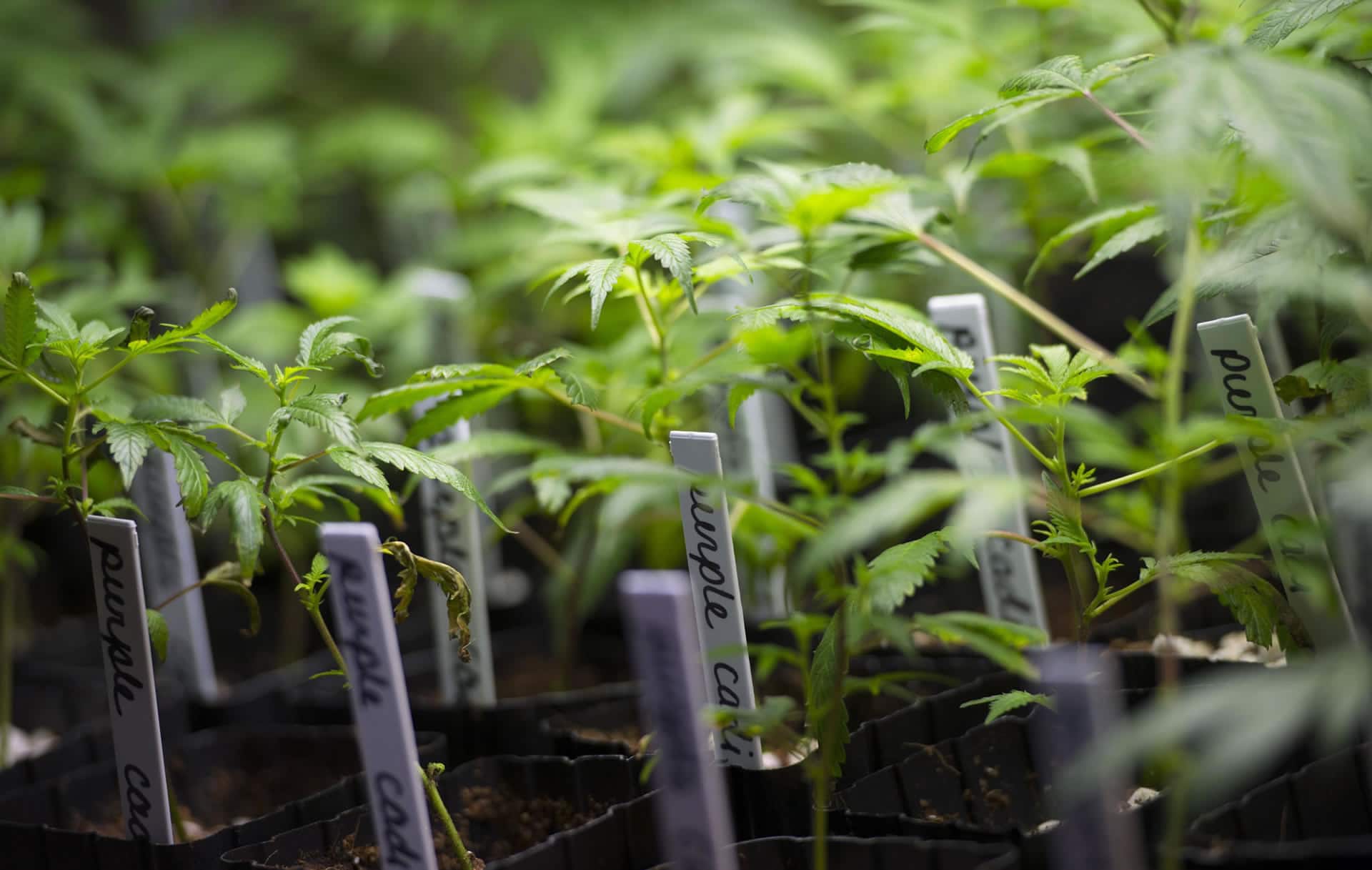 Are Auto Flowering Seeds right choice for me?
Autoflowering seeds are especially helpful and beneficial to beginner growers. These seeds naturally produce strong, resilient plants that do not need your constant attention 24/7. Autoflowering strains do well in the hands of relaxed growers who want an easygoing experience from start to harvest time. There is no light cycle to worry about – autoflower plants will switch from one stage to the next when the plant reaches a certain point in its development. They're typically low-maintenance compared to other types of cannabis plants, which means you will have more time to enjoy and learn more about great green hobby.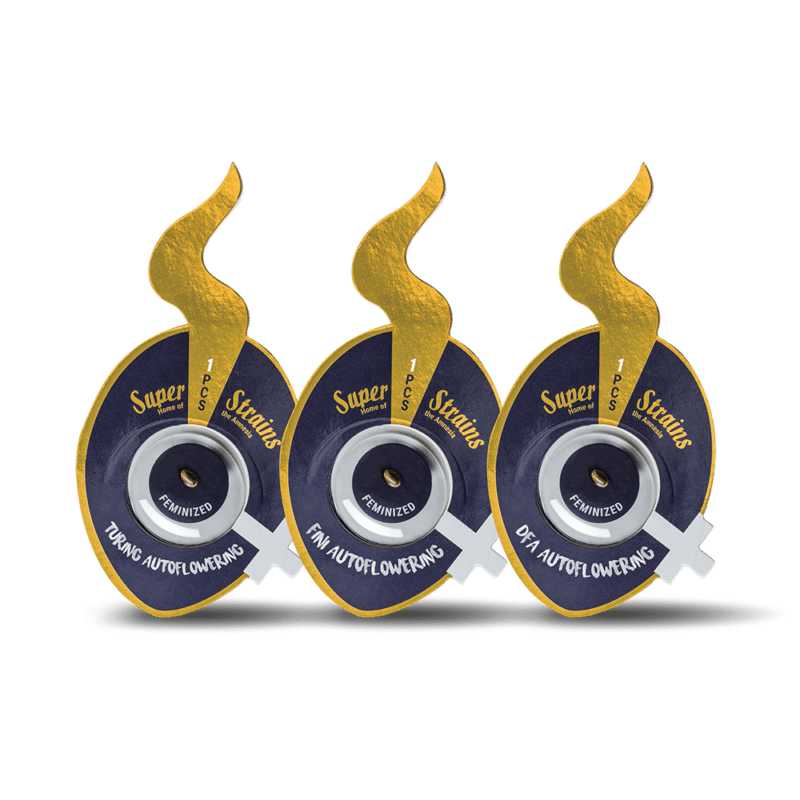 AUTOFLOWER COLLECTION
Do you want gorgeous plants at any point in the season?
Super Strains Autoflower collection pack is an ideal place to start. The feminized autoflower pack focuses on both yield and speed without compromising on flavor and aroma. Three popular strains in their own right – together they represent the best autoflowering genetics Super Strains currently has on offer. An amazing selection of popular autoflower seeds for all those that are hunting for top-shelf cannabis strains.
The Autoflowering Collection contains 3 feminized seeds:
3-pack for €21,95
Shop now
A Year-round favorite among growers
Turing Auto by Super Strains is an indica-dominant, autoflowering hybrid known for its characteristic effect.
A strong plant with famous genetics
DFA Autoflowering is a 50/50 feminized hybrid between Enemy of the State and several selected Indica and Sativa strains.
Automatic Fini can be grown anywhere
Automatic Fini should be considered by growers who haven't had the chance to cultivate the famous AK-47 strain.
Auto-flowering popularity in Europe
Recent years have seen autoflower seeds experience an extraordinary surge in popularity. In regions where cannabis cultivation has been legalized, autoflowering seeds are being the tools of choice for the masses. But what do autoflower seeds offer that make them preferred over and above regular cannabis seeds?
The short answer – autoflowering strains have their own built-in flowering timer. Meaning that when you work with autoflower seeds, the flowering stage begins at a predetermined time. Irrespective of what you do or don't do, these strains will start to flower when they're ready to. Which for growers – at every end of the spectrum – can be beneficial in a number of ways.
Recieve our latest offers, deals and tips!