about super strains
Home of the world famous Amnesia Strain
Super Strains as a brandname was founded in 2010, however our history in Cannabis seeds and genetics goes back at least 20 more years. Despite winning the globally renowned High Life Cup for the first time in 1995, in those early days seeds and genetics wasn't even our main endeavour. Our succesful fertilizer company was for many years our primary focus and seeds represented our heartfelt passion.
Shop Now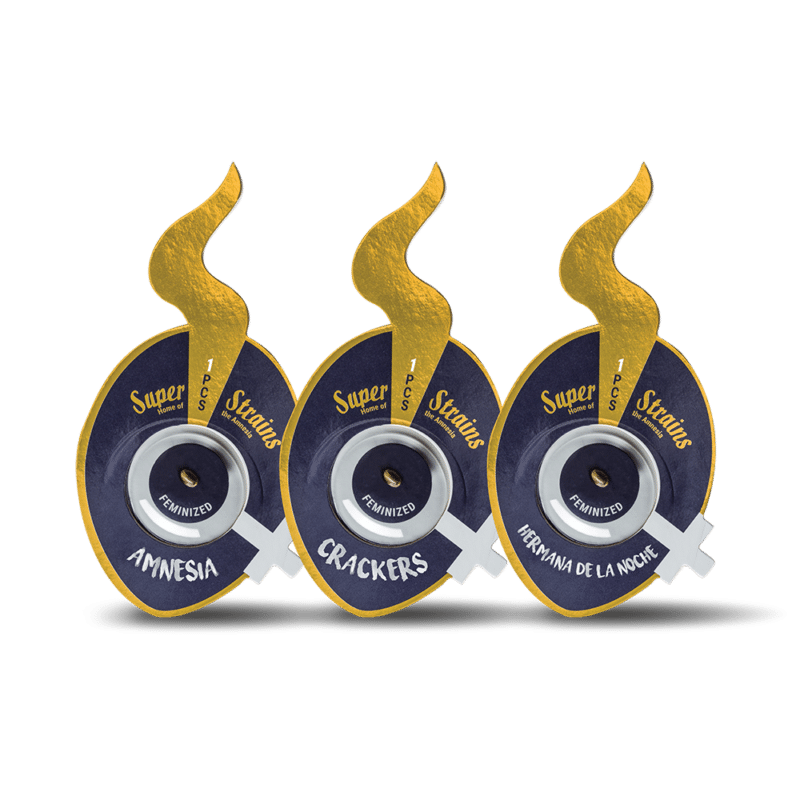 Home of the Amnesia Strain
Back in the 80's (we were called Hy-Pro Seeds back then) we managed to salvage a batch of rare original Nevil's Haze seeds. The next couple of years we experimented crossing them with our own genepool to produce some remarkable pheno's. The original Amnesia strain was born from crossing an Afghan strain (our famous indica – enemy of the state) with these Nevil's Haze seeds – producing a perfect stabilized hybrid famous around the globe for its growing and smoking qualities. A strong testament to our Amnesia success isn't winning a Highlife cup – which in itself is not an easy feat – it is winning the Highlife Cup in 1995 and in 2019 with the same strain and a dozen times in between….
Feminized
The Legend
Regular
SUPER STRAINS SEEDS
30+ Years of Original Dutch Genetics
The guiding principle behind such a long and illustrious career with cannabis has been a simple one for Super Strains – to select only the very finest Indica and Sativa strains from our gene pools and release only strains guaranteed to delight our connoisseur consumers. When you consider the badge of respect and honor to rightfully claim yourself as (co) creator of so many astounding weed varieties besides the Amnesia strain, it is very much our focus to retain our industry-leading status as genetic specialist. These days, our attention to detail remains as sharp as ever, with particular efforts paid to understanding the genetic stability, heritability and lineage of our strains. This unparalleled level of understanding of how plants work has been an integral part of building our company and loyal customer base.
A WORLD FAMOUS COLLECTION OF CANNABIS SEEDS
Award Winning Cannabis Strains
As we are a company in the Netherlands, our only focus on winning awards has always been the High Life Cup. First organised back in 1993 and to this day – one of the world's most acclaimed cannabis competitions. Our first victory came all the way back in 1995 – many awards followed and our latest recognition dates from 2019. The Amnesia strain has never really left the podium, in fact, she is now often joined by her famous family and/or team members.
List of Awards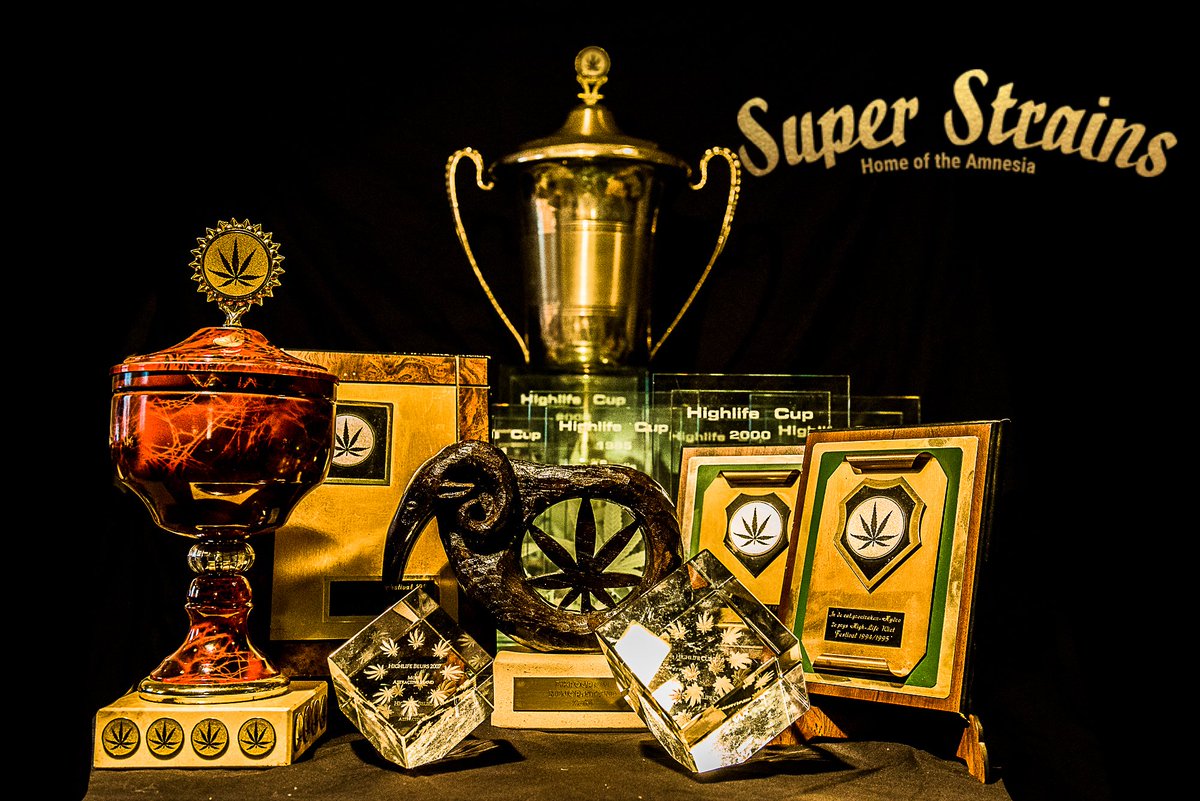 Receive our latest offers, deals and tips!