Smoking Accessories
SUPER PUFF – Accessories selection
Your smoking experience depends on three factors. The choice of herbs, the vibe you're in and smoking equipment. Having the right smoking accessory makes the difference between a great high and barely getting there. Experienced smokers know the certain prestige that comes only with owning a premium collection; they know that special feeling you get enjoying the good life with great people.
shop all accessories
SUPER PUFF – SMOKING ACCESSORIES
A collection of rolling trays, stashboxes, one-hit sets and more
We're here to help you enjoy the finer side of smoking. Super Puff is a premium-quality hub of smoking products for the connoisseur adult smoker. An obsession with superior quality smoking accessories drives us. We don't do poor quality, we don't do plastic, because real smokers know the difference. We hand-select our products and refuse to sell anything that isn't first-class quality. So browse our premium smoking wares, and if there's anything you'd like to see added, feel free to leave us a suggestion.
SUPER PUFF – SMOKING ESSENTIALS
Welcome to Super Puff's collection of smoking essentials. An awesome selection of grinders, storage solutions and smoking accessories to further complete your favorite smoking experience. Whether you're a new smoker or a connoisseur, there's something for everybody in our Super Puff collection. Not only does Super Puff have the best selection of products available, we're also selling our products at a very competitive price point. We supply everything you need to make your smoking experience as easy and fun as possible.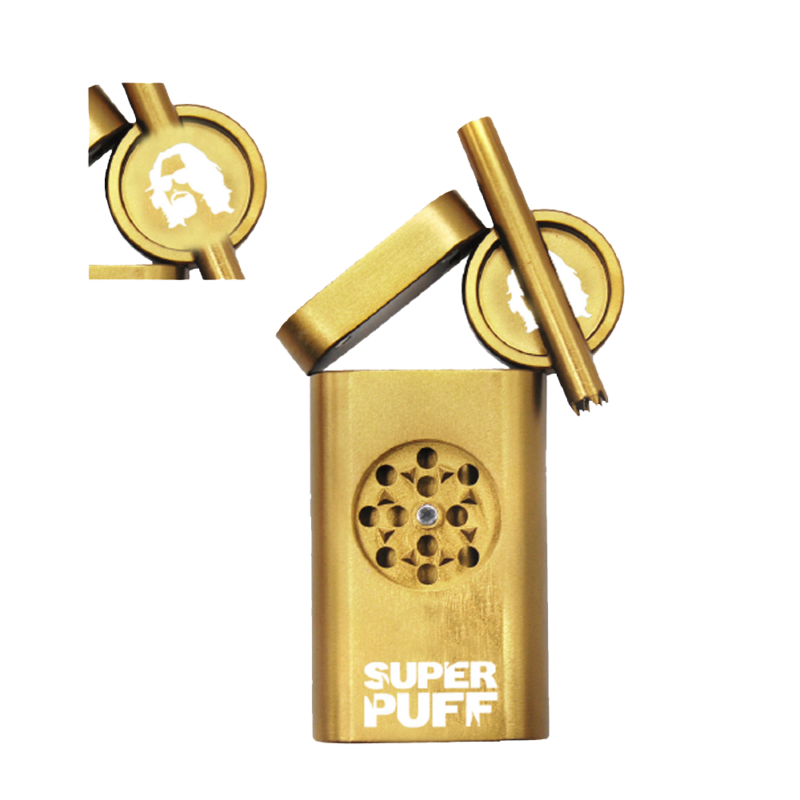 ONE HIT DUGOUT SET
Aluminium Dugout Set available in 2 colors.
If you prefer a more secure and rugged option, aluminum one-hit dugout sets are completely shatterproof and great at locking out humidity. A metal dugout is an excellent investment if you're looking for a smoking product to last years and years. A great product that is very often used as scent-proof stash containers for travelling, but this one-hit dugout sets itself apart as both pipe and grinder are included in 1 cool package.
Dugout set €19,95
Shop now
Receive our latest offers, deals and tips!