GRINDERS
SUPER PUFF – Grinder selection
Grind herbs in a matter of seconds versus minutes. A premium quality grinder is a much-needed accessory for your smoking pleasures – as it makes life a lot easier. For optimal results and consistency of your herbal mixtures, you need a suitable grinder made from high-quality materials. Super Puff offers a selection of premium quality grinders made from high grade Aluminium or natural wood.
shop all Grinders
SUPER PUFF – GRINDERS
A premium quality Grinder is a must-have accessory
When it come to smoking accessories, one of the best additions you can make to your collection of smoking essentials is a quality herb grinder. These handy accessories are a convenient tool that can be easily utilized to break up and grind smoking herbs (and even tobacco) into smaller particulates. Grinders not only save you time and effort breaking up your buds and flowers, but they also enhance the smoking experience, providing an improved surface area for vaporizing or burning your favorite strains.
SUPER PUFF – SMOKING ESSENTIALS
Nothing ruins a good smoke like knowing you've paid too much for a product that isn't up to the task. That's why Super Puff aims to give every smoking enthusiast access to a limited selection of premium headshop products. A store built by professionals who have been in the industry for over 30 years and we know exactly what lights your fire. Our focus is customer satisfaction – quality products supported by customer service. Our team works hard to answer your questions, accommodate your wishes and provide assistance where needed.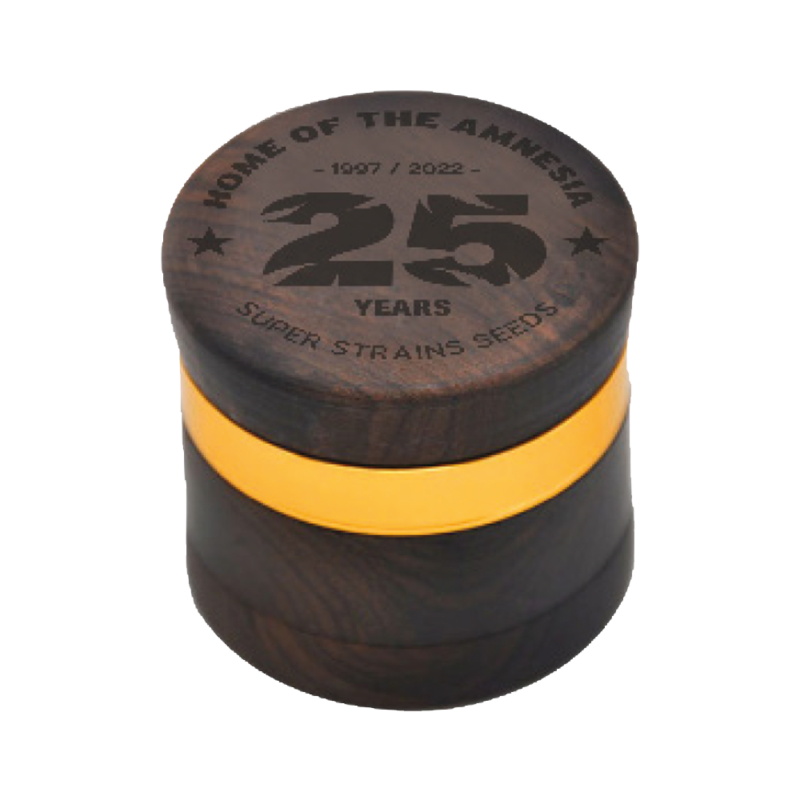 ROSEWOOD GRINDER
Limited edition – celebrating our 25th anniversary
This four-part grinder brings together the best of both worlds! The power and durability of quality metals in combination with the natural feel and appearance of aged wood. If you want to buy a herb grinder with a beautiful, natural look and at the same time it must be efficient, powerful and durable, then this beautiful four-part grinder is the ultimate choice! This limited edition grinder commemorating our 25 year anniversary is not only made with precision – it comes in a cool gift box.
Grinder €39,95
Shop now
Receive our latest offers, deals and tips!