CBD SEEDS
Super Strains's CBD Selections
If you're shopping for High-CBD seeds – shop with a reputable vendor like Super Sstrain Seeds. Our 30 year track record of satisfied customers speaks for itself. We take great pains in selecting only top-quality strains for our product portfolio. All our (world) exclusive CBD seeds are lab-tested to guarantee quality genetics, accurate information and viability.
Shop cbd seeds Now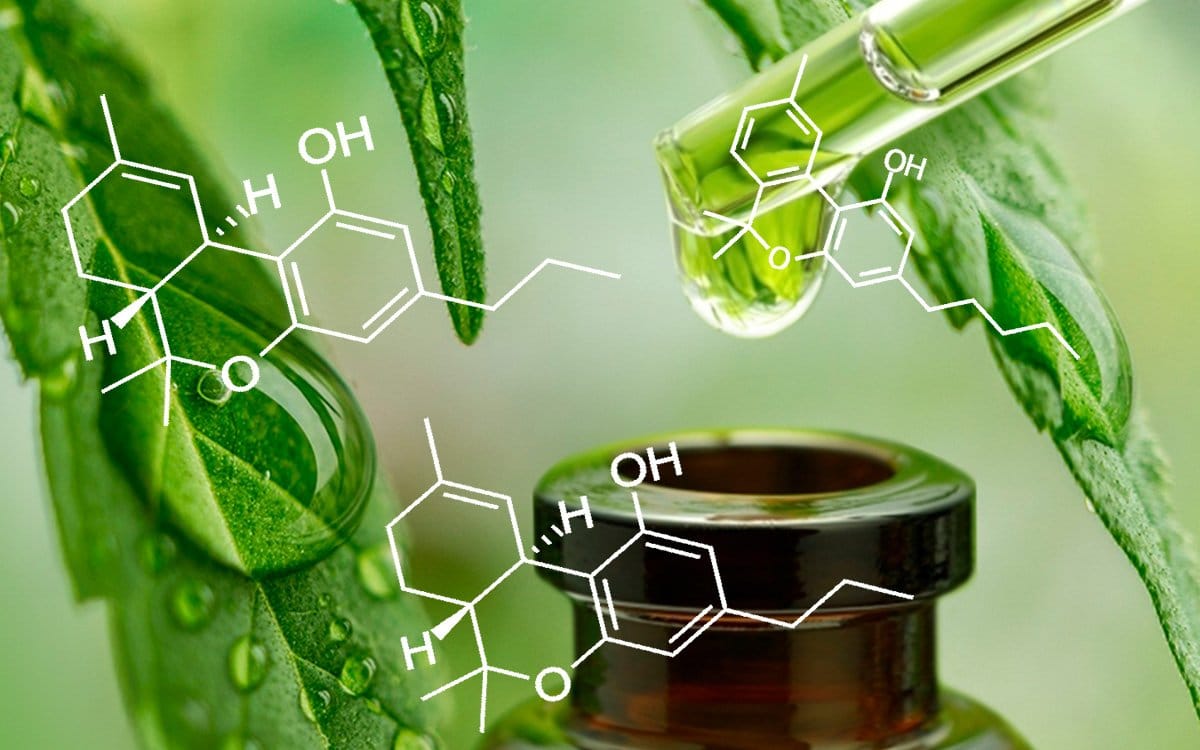 HIGH-CBD CANNABIS SEEDS
Super Strains offers a quality selection of high-CBD feminized seeds
Enjoy the High-CBD Cannabis collection from Super Strains. New and exciting science emerges about CBD all the time. The benefits are clear and go far beyond use as a simple anti-inflammatory. The demand for high CBD strains has increased greatly in the last few years, which has motivated to, and which it leading to the development of our own CBD strains.These incredible CBD-rich strains have very low THC content, (meaning they offer no psychedelic effect.) The shimmering and sublime flowers from these seeds will contain at least 14% CBD and are perfect for making medicinal oils, topical balms and many other medical applications. Our High-CBD seeds will produce CBD levels between 14-22% while the THC content varies between 0.2-2%. Have a look at these new strains now!
Legal CBD growing presents new opportunities
From chronic pain relief to sleeping better – CBD products are becoming a viable alternative to opioid medications. CBD is sweeping the health and wellness community as an all-natural and effective therapeutic alternative. CBD is prized for its pain-alleviating effects in both the mind and body. Had a stressful day? Maybe you went too hard at the gym? It's nothing a little CBD can't help with. Many patients and farmers across Europe are going green and Super Strains offer a top quality selection of high-CBD feminized seeds. Ready to support the startup of any healthy CBD garden. We always want our customers to feel secure when shopping for CBD Seeds online, so we provide stealthy worldwide delivery, excellent customer service and a variety of payment methods.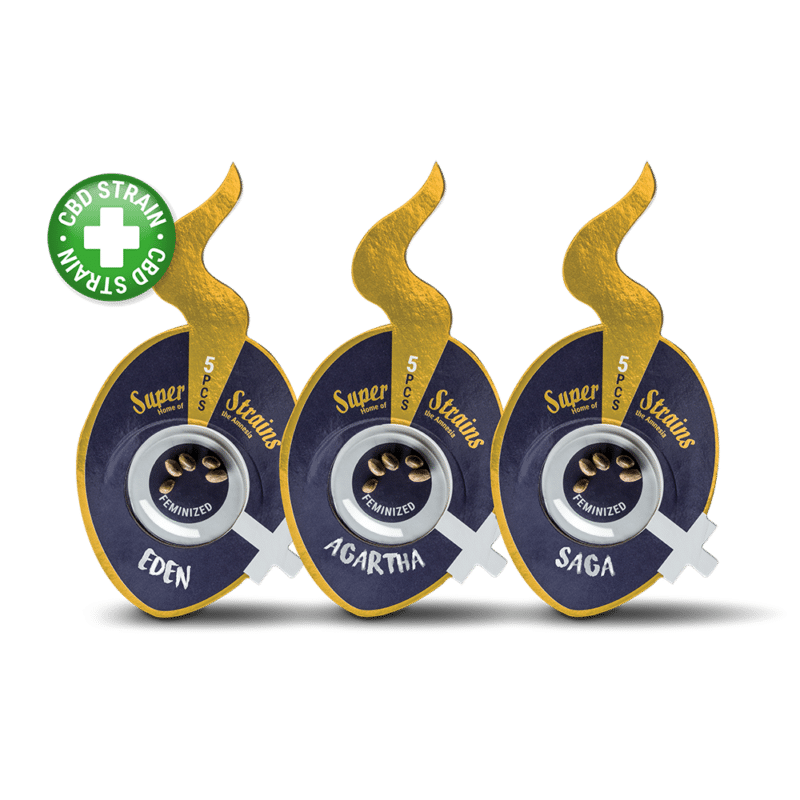 CBD COLLECTION
Looking to add some medicinal variety to your garden?
It takes a lot to earn premium status, but the strains in the CBD collection are worthy of that honor. All 3 strains are widely used, both commercial and home growers have discovered the amazing qualities Super Strains CBD strains have to offer. All 3 strains included in our CBD collection pack have a CBD content higher than 14% and their THC content varies between 0,2% and 2%. The end products are great for making oils and concentrates.
The CBD Collection contains 3 feminized CBD seeds:
3-PACK FOR €29,95
Shop now
Flagship of Super Strain's CBD portfolio
Eden contains 14% CBD and only 0,2% THC – making it a favorite among CBD farmers and medical cannabis growers.
Famous for its 'Entourage Effects'
Agartha is a sativa-dominant hybrid with a 8:1 THC:CBD ratio, making it ideal for those seeking therapeutic qualities
A CBD:THC ratio which is 20:1
Super Strain's Saga is a high CBD strain which often contains more than 20% CBD and less than 1% of THC.
What is meant by 'High-CBD' Seeds?
When talking about high levels in a cannabis strain, it is important to realize that the level of THC and the level of CBD are really two different figures. For example, it is very common to find THC levels ranging between 10 and 25 percent in cannabis. We speak of a high THC content when a strain contains more than 20 percent THC. This is different for CBD. As soon as a strain containing 4 percent (or more) of CBD content is found, we speak of a high CBD content strains. There have already been varieties with more than 20% CBD, but the development of CBD is still somewhat lagging behind compared to that of THC.
Other product in the Super Strains portfolio which qualify as High-CBD strains can be found in our list below.
Crackers (5% cbd) - Sativa Tip
La Cucaracha (4% cbd) - Indica Tip
DFA Auto (4% cbd) - Autoflower TiP
Why is CBD becoming so popular?
Until a few years ago the focus was mainly on the active substance THC and not so much on the substance CBD. This has changed considerably in recent years. But why actually? This is mainly due to the scientific evidence that supports the effects of cannabis. As a result, scientists started conducting further studies and concluded that just like THC, CBD also contains many beneficial properties. Moreover, unlike THC, CBD doesn't have psychoactive effects. This allowed CBD products to reach a much wider market.
Of course this is not the only thing. Another important part of the "CBD rush" is the legalization of both recreational and medicinal cannabis in countries such as Canada and many US states. Also the media also plays an important role in this. Think for example about the story of Charlotte which has been frequently in the news and can be found on almost every cannabis related website. Charlotte's story is perhaps the best known story, but certainly not the only CBD success story. However, awareness about the powerful qualities of this cannabinoid has been given a major boost.
Recieve our latest offers, deals and tips!