Award Winning Strains
SUPER STRAINS – Award winners
Our most famous strain and still cornerstone of our seed collection; the original Amnesia by Super Strains has been decorated in almost every High Life Cup over the past 25 years. Not only had the Amnesia strain never really left the award podium, she is now often joined by her famous family members. Enemy of the State, 7th wave and Next of Kin have become award winners in their own right. 
shop all award winners
AWARD WINNING FEMINIZED SEEDS
Here is your chance to meet a real family of Legends
First hosted in 1994, the Highlife Cannabis Cup is the oldest-running cannabis competition in Europe, held each summer. The judging process involves a 2-month period where 15 cannabis connoisseurs blind test each and every strain. The High Life Cup sets the standard for the quality of buds and hash sold throughout Amsterdam's coffeeshops and far beyond. Super Strains genetics joined the competition from the second year of hosting the event and has entered every year since. Results? 2 outright wins – a dozen 1st places and more than 25 top 3 finishes. 
SUPER STRAIN SEEDS
Super Strains seeds award winning selection of seeds has grown to 4 over the past 2 decades. Besides the original Amnesia – her mother 'Enemy of the State' is a famous and potent Indica in her own right – her daughter 'Next of Kin has been recognized for her sativa genes. 7th Wave doesn't come from the same lineage, but has also been decorated multiple times. And remember – these are only our own wins. Our genetics heritage can be found in a huge number of other award winning strains – something which brings us just as much pride as winning ourselves.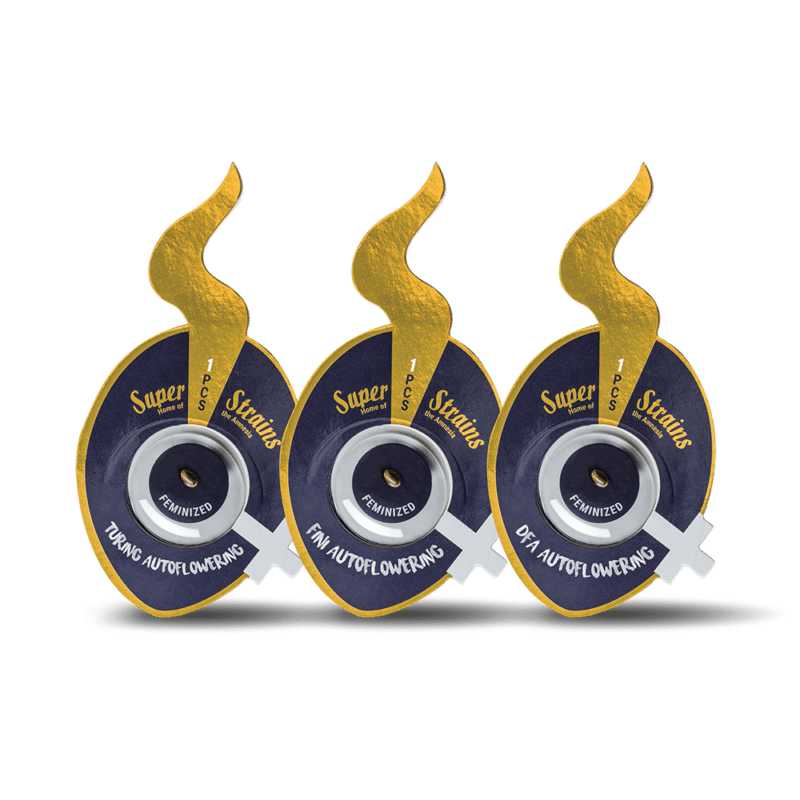 FEMINIZED COLLECTION
Can't decide which strains you want to grow?
The Super Strains collection packs are perfect for growers who want to try more than one type of cannabis seed and those looking for a new best 'friend'. Want to enjoy 3 amazing strains from the home of the original Amnesia? The Feminized Collection pack does just that and offers the package with a considerable discount. In this collection pack you will find three of our finest – award winning – feminized strains.  
3-pack €25
Shop now
Receive our latest offers, deals and tips!