An exclusive selection of awards winning strains
We've fully stocked our online inventory with the best indica, sativa, and hybrid seeds on the market today. Our portfolio of feminized seeds – 15/20 strains – are produced exclusively by Super Strain's. Are you in the market for high-quality cannabis seeds, but aren't sure where to shop? Our collection of award winning feminized seeds are always worth a try!
Go to the shop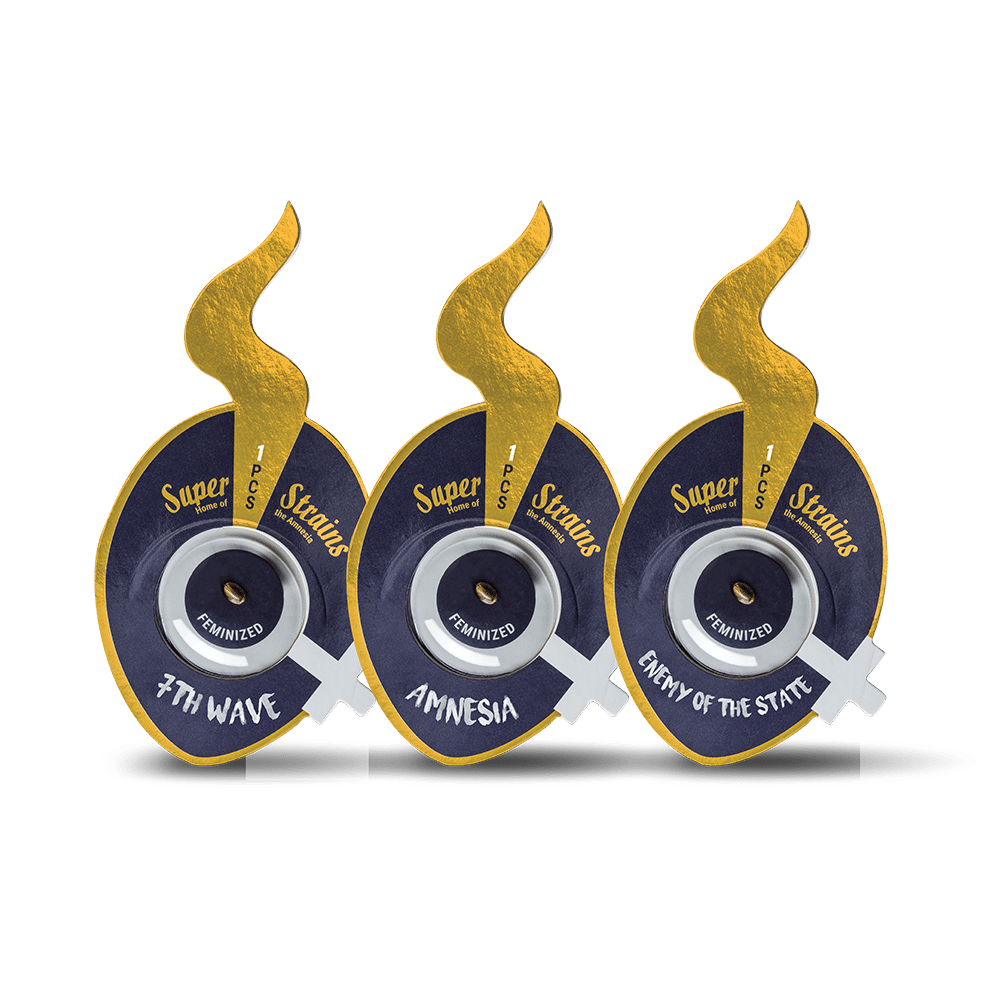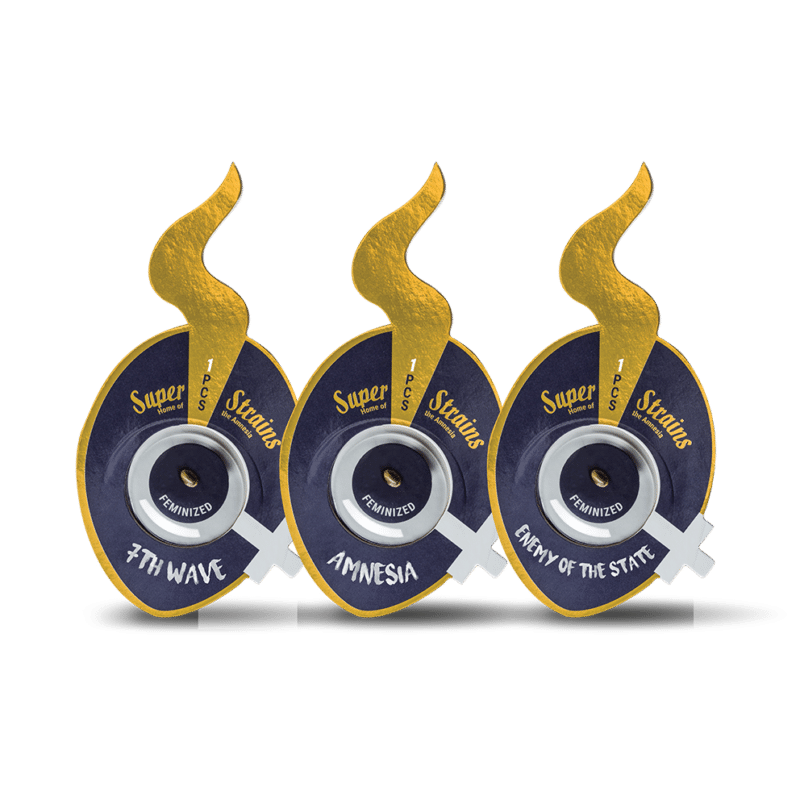 FEMINIZED COLLECTION
Can't decide which strains you want to grow?
Let Super Strains make the selection easy for you with our Feminized Collection. In each pack you will find three of our finest – award winning – feminized strains. As these three also represent our most popular feminized seeds, we felt it necessary to offer them together in this special feminized collection pack. A unique combination that showcases the very best bunker-bustering strains in our portfolio – offered in a well-priced bundle.
The Feminized Collection contains 3 feminized seeds:
3-PACK FOR €23,95
Shop now
Super Strains Seeds – Award winning genetics
Super Strains has always led the way in creative breeding, our award-winning strains beat all the competitors more than 20 years ago when the original amnesia first joined the competition. And we have kept winning awards ever since. We have won quite a few high-profile Cannabis Cups over the years and we have achieved this with a variety of our own strains. Super Strain's last notable result – just before the outbreak of the Covid crisis – was a 3rd place during the 2019 High Life Cup. 
This continued success has bought us support from across the stoner universe, including some high-profile celebrity stoners and collectors. The Super Strain Seeds have rapidly gained a reputation for producing unique cannabis strains, offering our customers an exclusive portfolio of genetics sure to satisfy any desire. With famous award winning strains like Amnesia, Enemy of the State, 7th Wave and Next of Kin, you are sure to find the right cup winning strain for you.
Recieve our latest offers, deals and tips!