Feminized seeds
SUPER STRAINS – Feminized Seeds
With our success dating back more than 30 years, our inventory of Indica, Sativa, Autoflower and CBD seeds can compete with any feminized seeds in the global marketplace. Super Strains portfolio of feminized seeds – 20 unique strains – are distributed by produced by us exclusively. Are you in the market for high-quality cannabis seeds, but aren't sure where to shop? Our collection of award winning feminized seeds are always worth a try! 
Shop all feminized seeds
FEMINIZED CANNABIS SEEDS
Famous selection of feminized Indica and Sativa strains 
Super Strains offers you a selection of premium, lab-tested, feminized cannabis seed varieties for you to browse through. All our strains are the result of our own genetic R&D and come with detailed product descriptions and characteristics – so you always know precisely what you're going to get. When you buy Super Strains feminized seeds, you know you're getting high-quality seeds and we don't just expect you to take our word for it! Our seeds and strains are sold in close to 1000 retail store or online seedbanks around the world. We welcome you to the source of what your green dreams are made off. 
Our feminized seeds collection
SUPER STRAINS SEEDS
Super Strains has always led the way in the field of cannabis breeding for the better part of 3 decades. Our genetic portfolio beat all the competitors more than 25 years ago when the original amnesia first joined the competition. And we have kept winning awards ever since. We have won quite a few high-profile Cannabis Cups over the years and we have achieved this with an ever-growing number of strains. Super Strain Seeds has cemented a reputation for producing unique cannabis strains, offering our customers an exclusive portfolio of genetics sure to satisfy any desire. Because of market demand, Super Strain like almost all the seed companies offer most of their popular varieties as feminized seeds.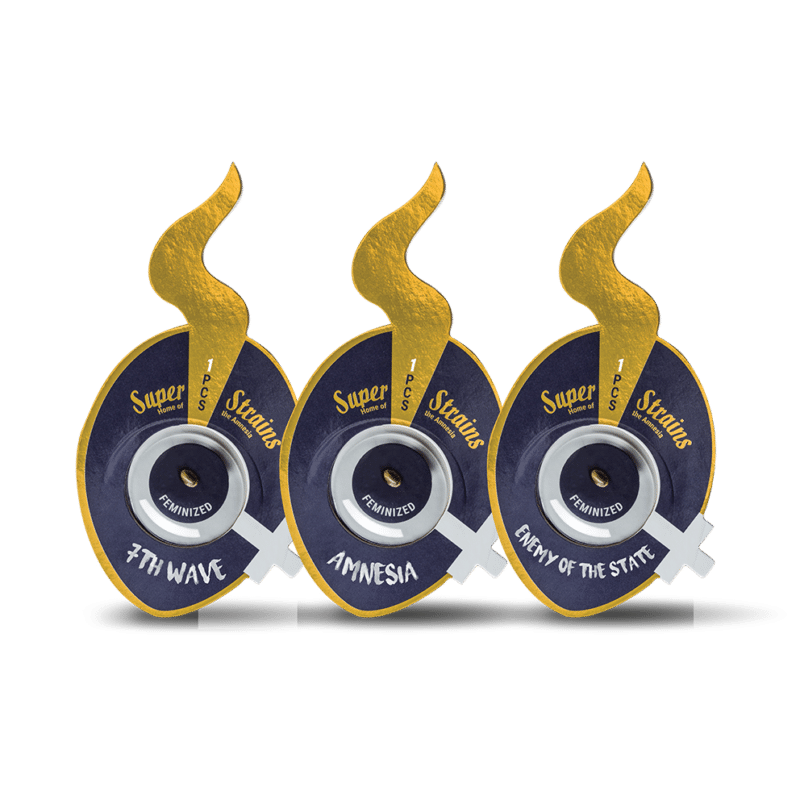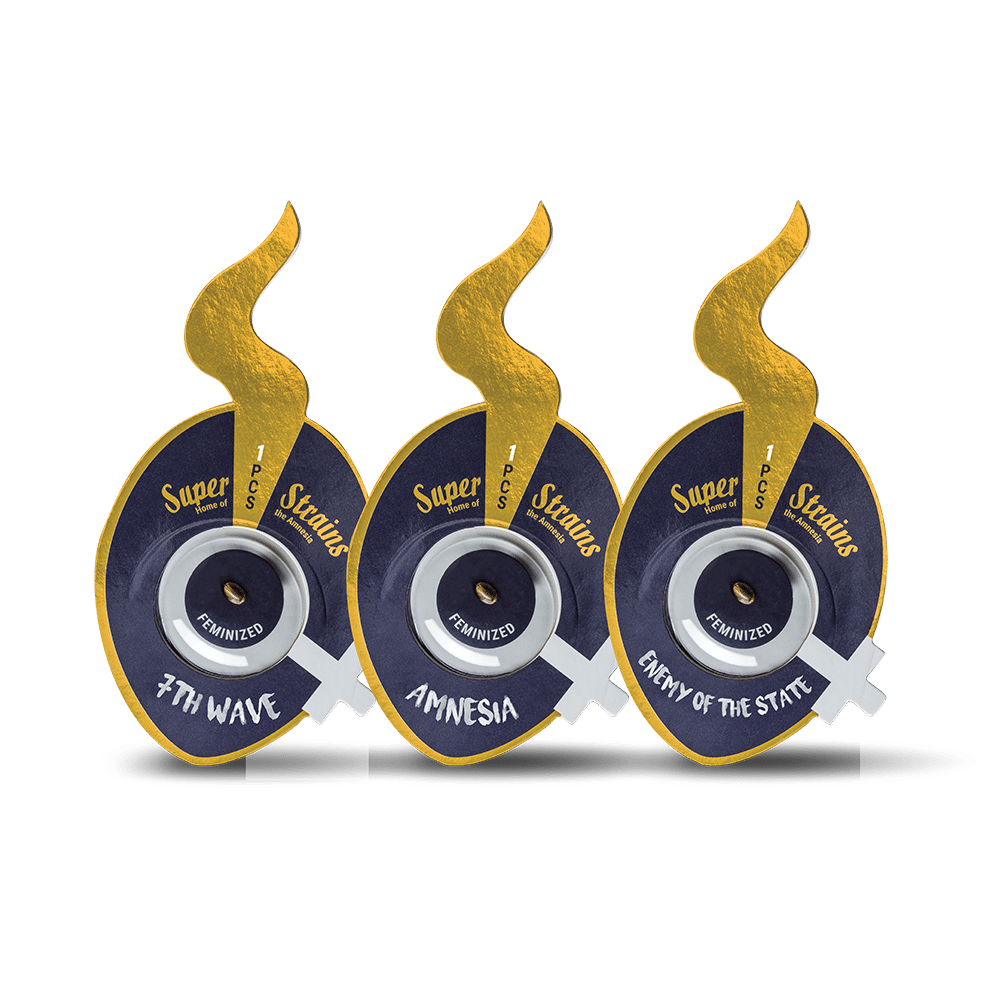 FEMINIZED COLLECTION
Can't decide which strains you want to grow?
The Super Strains collection packs are perfect for growers who want to try more than one type of cannabis seed and those looking for a new best 'friend'. Want to enjoy 3 amazing strains from the home of the original Amnesia? The Feminized Collection pack does just that and offers the package with a considerable discount. In this collection pack you will find three of our finest – award winning – feminized strains.  
3-PACK €28,50
Shop now
Receive our latest offers, deals and tips!